A safer return to travel
Stay up to date with the latest tips for navigating travel during
COVID-19 and beyond.
Safety is a shared responsibility
We're asking the Airbnb community to follow our COVID-19 health and
safety practices.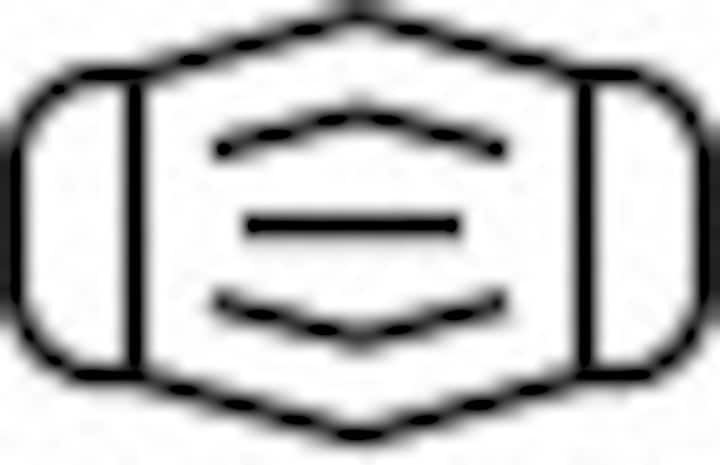 Mask wearing
Guests and Hosts must follow local laws and guidelines related to wearing masks when interacting.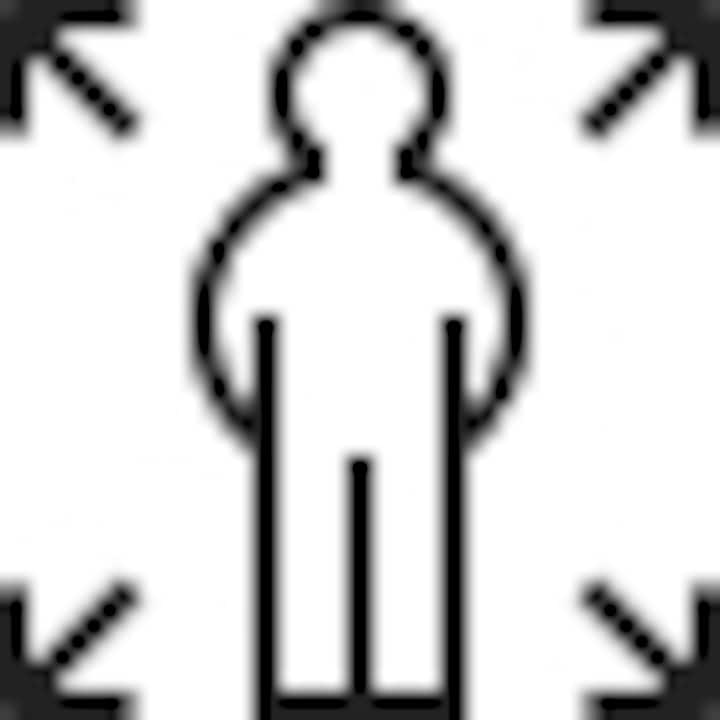 Social distancing
When required by local laws or guidelines, Hosts and guests must agree to maintain 6 feet (2 meters) of distance from each other.
Enhanced cleaning
Hosts must follow our expert-backed, five-step enhanced cleaning process.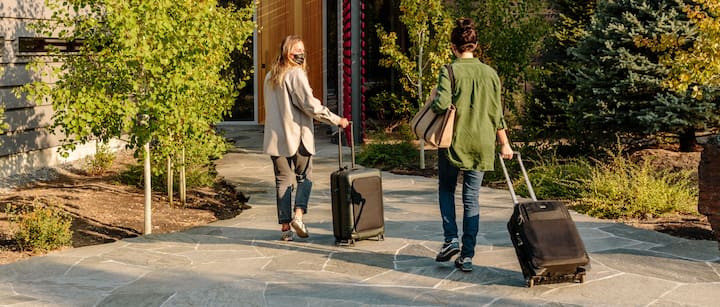 Elevated standards for every stay
Our expert-backed, five-step enhanced cleaning process goes beyond basic cleaning and is a vital step Hosts can take to help ensure the safety of our community.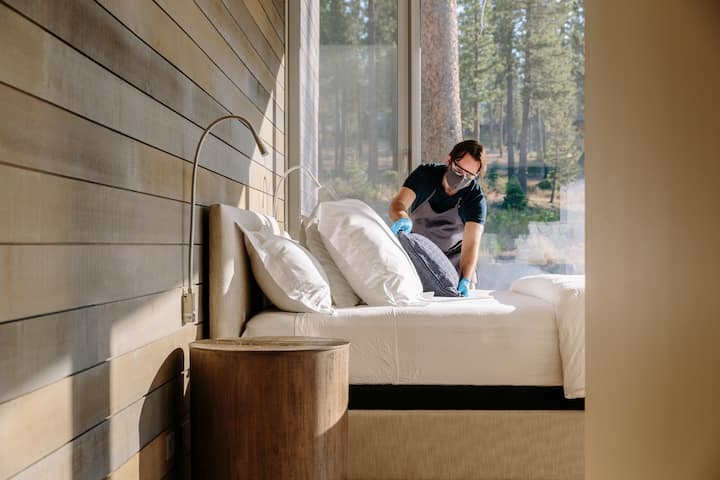 Private space, away from crowds
Private homes. Contactless check-ins. Wide open outdoor spaces. Room to breathe. Find places to stay with the amenities that matter most to you.