Vacation rental apartments in Houston
Book unique vacation rental apartments, houses, and more on Airbnb
Top-rated apartments in Houston
Guests agree: these stays are highly rated for location, cleanliness, and more.
Entire rental unit
Houston
Cozy Condo in Medical Center Area
The apartment is equipped with wireless Internet and 49" basic cable TV. Location is close to UTHealth(1mile), Kroger(1.1miles), NRG Stadium(1.8milesBus60), MD Anderson Cancer Center(2.3milesBus60), BCM(2.4milesBus60), Hermann Park&Zoo(2.4milesBus60), Rice University(2.7milesBus60), Museum District(3.7milesBus11), University of Houston(5.2milesBus60&Bus04), Midtown(5.5milesBus11), and Downtown(6.9milesBus11).
Entire rental unit
Houston
Luxe Suite in Heart of Houston | WFH + King BD
Experience Houston in a modern luxe suite with spectacular views of the city. Unit Amenities: → Lightning Fast Wi-Fi → Workspace with Monitor + HDMI → 55" Living Room + Bedroom TV + Netflix → Fully Stocked Kitchen → Washer & Dryer → Private Secured Parking → Comfortable King Bed Building Amenities: → Pool & BBQ Pit → Corporate Office Room + Workspace → Private Gym Ideal for business travelers, corporate clients, couples, and anyone looking to experience the rich culture of Houston in style.
Entire rental unit
Uptown-Galleria
New Executive Apt! Walking distance to Galleria.
New luxury 1 bedroom fully furnished apartment located literally 2 blocks from the Galleria in Houston. Real Pics, no Gimmicks. Furniture is brand new, in excellent condition, creating an ultra-modern touch to the home. Guests will have access to an assigned parking space, a gym and a pool. Free Wi-Fi and cable TV are provided. The home also includes a washer and dryer. The area is blessed with many restaurants, bars, grocery stores and entertainment within walking distance from the home.
Where to stay in Houston
Locals share their top neighborhood recommendations to help you find the one to call home for your trip.
Johnson Space Center
Science Museum · 135 locals recommend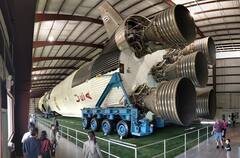 "Space Center Houston is a leading science and space learning center, the official visitor center of NASA Johnson Space Center in Houston and a Smithsonian Affiliate museum." It is a great place to visit for everyone, while it is a museum with lots of information to read. They also have a great tour to see historic spaces, as well as some rockets, and the space shuttle. Even for non tech interested people its a great way to spend some hours.
Stephanie And Rodrigo
· Houston, TX

Tips from Houston locals
Get advice about the city from the people who know it best. Local hosts share their tips and recommendations for travelers like you.
"The weather is unpredictably warm Even in the winter months, you can find yourself in 70-80 degree weather, depending on if jack frost is on paid time off. be sure to bring something for warm weather as a precaution to save from having to go shopping."

"Umbrella and light jacket Our weather is bi-polar november is getting cooler variety of layers is suggested"

Leonie's Luxe Flats

Lives in Houston
What should I book before I arrive?

"Houston city pass This is a package deal that gives you a choice of several of our main attractions as a package deal. options include admission to the nasa space center and the downtown aquarium, just to name a couple."
What's the best way to get around?

"Car is the best way to get around here Houston is so huge, buses and subways only work if you are in downtown and even that, it's just so hassle to get around this way. bring a car, or rent a car is cheaper method for your transportation. getting a cab or uber can get expensive real quick, especially if you want to go sightseeing."

"Avoid 1960 from 7-9 am and 5-7 pm Use the backroad with your google maps to travel to the major highways during the heavy traffic hours."

"Houston traffic I'll be frank: houston traffic is terrible. but with the right planning, you can avoid much of it. just be sure to not to travel during the times of 7a-9a and 4-7p, and you'll miss the worst of it."

"Uber! It's pretty cheap and you don't have to worry about parking."

Leonie's Luxe Flats

Lives in Houston
How can I save money on this trip?

"Try turo app for better deal on rental car! Free app that lets you rent a car from a private individual from a beater to a luxury vehicle. prices lower than rental companies. worth a look. houston is a city that is better navigated by car. weather doesn't typically permit pedestrians and with how vast houston is a car is best."
What are some useful phrases?

"Howdy in texas It is way to say hello in texas"
Southern culture weaves through America's fourth-largest city, an enormous metropolis that people from around the world call home. From its location on the Gulf of Mexico, it embodies the stereotype of everything being bigger in Texas, while also taking everything slow, as befits its Southern nature. The city is home to Rice University, the University of Houston, and NASA and much of the American space industry, while an exciting culinary scene stems from the many immigrant entrepreneurs. Downtown Houston's bustling urbanity hosts a variety of professional sports teams, theaters, and live music venues, while suburbs offer slower options, like the greenery of Pearland, or the small-town feel of Sugar Land and Cypress.
---
When is the best time to stay in a vacation rental in Houston?
Houston's spring tends to be pleasant, with average high temperatures in the 70s Fahrenheit and lows in the 50s and the least amount of rain of the year. Winter is a bit cooler, but similarly comfortable. Summer teeters toward extremely hot, with average highs hitting the mid-90s and the lows staying well above 70 degrees, accompanied by significant humidity. The hot weather comes in tandem with the rain — especially in June, which averages more than six inches. Summer also brings hurricane season in Houston, which can bring wild rains until fall — so you should always be aware of the current forecasts when visiting.
---
What are the top things to do in Houston?
Space Center Houston
The public is invited to explore one of the country's main training, research, and flight control centers. The giant center offers tram tours, galleries, interactive exhibits, and displays of artifacts that show off the history of human space flight. Moon rocks, simulated capsule rides, and shuttle replicas help you understand space and what's involved in exploring it.
Buffalo Bayou Park
This 160-acre park is located along a 2.3-mile stretch of the Buffalo Bayou near downtown. You can hike, stroll, bike, or paddle here; boat and kayak rentals are available. Along with traditional park amenities, the space includes a decorative fountain and a bat colony with observation deck, while a dog park, nature play area for kids, and a skate park mean the park has something for everyone.
Houston Museum District
Just outside the city's downtown core, the Museum District brings together many of Houston's most important cultural institutions. The walkable neighborhood features 19 institutions, including the Museum of Fine Arts, one of the biggest art museums in the country; a children's museum; museums that focus on local African-American, Czech, and Asian culture; and a chapel.